20 Sep

Performing Competitor Analysis For SEO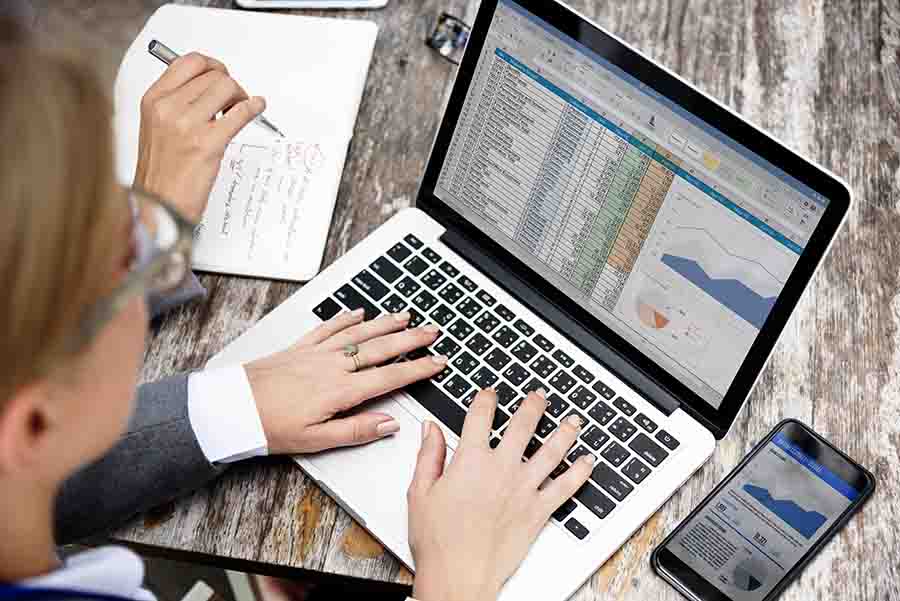 A huge part of being successful at SEO is understanding where your competitors are at and how you can outperform them. Not unlike any other branch of marketing, competitor analysis is a crucial part of the process. As such, it is important that you carefully study your competitors' websites from a SEO perspective at the start and periodically from there on.
In this article, we will be sharing with you how to perform a simple yet highly effective competitor analysis for SEO. Within which, we will be covering competitor analysis for:
Domain Rating
On page content
Backlink profile
Domain Rating (DR)/Domain Authority (DA)
A website's domain rating or domain authority is an overall representation of a website's presence or potential on search engines. As a concept, it is intended to give SEO professionals an idea of the SEO competitiveness of a website. Typically rated from 0 to 100, it correlates with the visibility of your website on Google search pages.
For example, a new domain starts with a DR/DA of 0, with the score rising as it receives SEO efforts. Ultimately, highly trusted and visited websites in the world such as .gov, .edu, Facebook and Wikipedia receive close to perfect DA/DR scores.
Checking your competitor's DA/DR
There are several different software and websites that compute your website's DA/DR. Commonly used SEO professional tools include that of ahrefs, SEMRush, Screaming Frog, Moz, and SEO PowerSuite. It is however important for you to understand that your DA/DR score will differ amongst these different tools.
The reason for the variation in scores is that all of these software attempt to mimic search engines' algorithms when calculating the DA/DR. As such, depending on the factors that they include, their factor weightages and other data gathering aspects, they can rate a website differently. Given the variation involved here, we recommend that you have at least 2 software available for testing and contrasting when measuring DA/DR.
Not putting all your stock into DA/DR
A website's DA/DR should not be treated as the end all and be all of a website's SEO presence. Afterall, DA/DR is not very meaningful if the website does not rank for important keywords used by their primary audiences. As such, you should also carefully observe their keyword rankings and check these against the average monthly search volumes.
On Page Content
Content has always been king in SEO, and anyone studying their competitors would do well to start there. First, remember the golden rule that you must first have relevant content to a keyword in order to appear on search engines for it. As such, when studying a website for a keyword, you can start by determining what pages are relevant to it.
What content does the page have?
Next, compare what content appears on these pages as compared to yours. Does your competitor have more in-depth information or rich media that supports their content? Do they provide direct answers to users' queries? By studying the content on the page, you should be able to find new content ideas to experiment with.
If you use a third-party software such as ahrefs or SEMRush, then you can easily find which page is indexed for which keyword. This shortens the time needed to look through the website for relevant content.
TF-IDF
Another metric that SEO professionals have used is TF-IDF (term frequency–inverse document frequency). This statistic measures the importance held by a phrase within a document. The rule of thumb here is to have a TF-IDF for your keywords that is average or above average amongst your competition.
It is important to note that TF-IDF is not a ranking factor in Google's algorithm. However, it can be a useful to tool for you to close the content gap between your website and competitors'.
Readability
The readability and simplicity of content is another aspect to you to look at when analysing your competitor. A common measure used by SEO professionals is the Flesch Reading Ease, which is included in the WordPress plugin – Yoast SEO. Generally, Flesch Reading Ease encourages you to:
Use shorter sentences and paragraphs
Use less jargon and complex words
Use more connecting words for better flow
Similar to TF-ITF, readability is also not a direct ranking factor in Google's algorithm. However, there are numerous studies that link readability with time on page. Intuitively, we can see that the easier a piece of content is to read, the more likely that it is to keep a reader engaged. Afterall, they will not be constantly confused and lost while reading the piece of content. Improving the readability of your page is essential in content marketing, which has the potential to drive sales for your business.
Backlink profile
The concept and use of backlinks in SEO have existed for the better part of 2 decades, stretching back to Google's original algorithm. Typically we give the analogy that a website with many backlinks is similar to that of a big social media influencer. Just like how an influencer is seen as valuable and trustworthy due to the high follower count, so is a website when it has many links from other websites.
Yet, when analysing a competitor's website for backlinks, it is important to note that the quantity of links is not the sole determining factor.
Quantity & Quality
Over the years, search engines have become increasingly sophisticated in the battle against website owners who built massive amounts of links which carry no real world value. For example, Google has rolled out multiple algorithm updates that allow it to detect illegitimate links while penalising websites that have built these links. Indeed, nothing strikes fear into a SEO professional or website owner's heart like a manual action penalty from Google.
As such, it is important that you study your competitor's website for links from quality domains and pages. Key factors to look out for include the organic traffic visiting the page, the DA/DR of the website as well as a low spam score. If their website does indeed have links from websites that are frequented by your audience, then you too should look for opportunities to acquire a link from the website. In this way, the link gap between your website and the competition can be strategically closed.
Anchor Text
The anchor text of the link refers to the clickable text that appears on the frontend of the website's link. For search engines, the anchor text tells them what the link represents between 2 websites. As such, SEO professionals typically use it to drive improvements in rankings for their selected keywords.
By analysing your competitor's anchor text list, you can determine which areas, topics or keywords they are targeting. Moreover, it also is a fairly strong indication if your competitor is actively engaging in off page SEO practices.
DoFollow vs NoFollow Ratio
Follow and NoFollow links inform search engines if a link is supposed to pass equity from 1 website to another. Another way for you to think about it is to see if 1 website wishes to be associated with another.
Looking at the backlink profile of your competitor for NoFollow or DoFollow links is important as NoFollow links pass 0 or little equity. As such, even if the link is from a highly reputable website with substantial organic traffic, a NoFollow attribute would devalue its transferred equity.
Another aspect to think about is what would constitute a natural DoFollow vs NoFollow link ratio. While there is no hard and fast rule here, we recommend building a link profile that appear natural to search engine bots.
Deep Linking Ratio
Deep linking as a concept refers to links to subpages on your website. By directing users to more detailed content on your website, they would be getting the information they need with minimal navigation hassle.
Many SEO professionals make the mistake of overloading their home page with links while not paying attention to subpages. This creates an unnatural link profile that can be suspicious to search engine bots.
Interested To Learn More?
Performing an SEO competitor analysis can help you unearth gaps between your website and your competitors. Furthermore, the data gathered can also inform you of the SEO strategy that they are employing. Based on these, you can begin to plan your SEO strategy and close the gaps in authority and relevance. The cost of SEO is an important consideration for many small businesses. However, it is good to understand the factors that make up the cost of a campaign.
Keen to build a strong link profile for your website? Speak to our SEO consultants at MediaPlus Digital. We are a leading digital marketing and SEO agency in Singapore, which has ran 100s of SEO campaigns for our clients. At all times, we help brands to achieve their marketing goals while also delivering transparent data metrics for them. This allows us and our clients to make informed decisions with a positive marketing impact.
Now you can leverage on MediaPlus Digital's SEO expertise with 70% funding support from Enterprise Singapore. MediaPlus Digital has obtained pre-approved PSG Digital Marketing grants for various digital marketing channels, so enquire and register your interest today! Limited slots apply.